Dolci
Italy's Sweets
This lavishly illustrated cookbook introduces us to the real Italy. Francine gathered recipes come from hip young Italian bloggers and grandmas in remote villages, from important Italian dessert manufacturers, including Bauli, Corsini and Falanga, as well as some of Italy's most famed chefs. From thousands of recipes, she has selected the very best---a list that includes both the classics and desserts that contemporary Italians prepare in their homes today.
DOLCI got rave reviews in dozens of newspapers, including: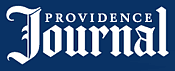 October 12, 2011
"Dolci: Italy's Sweets" has a rustic feel that starts with the cover and brings you inside on a trip around the country. From desserts to homemade liqueurs, everything is beautifully photographed. In all there are 125 recipes, some for seasonal Easter or Christmas desserts. All recipes have stories, but the ones with Segan's transport you to the countryside. How can you not love a book that has a recipe for chocolate eggplant?"

September 24, 2011
"With their desserts as with their savories, Italian home cooks seem to have a savant-like talent for elevating humble staples such as fresh fruit, nuts and cocoa to elegant heights. Their gift: knowing when an ingredient is at its peak and being unafraid to let its singular virtues shine. Evidence of that talent is on every page of "Dolci: Italy's Sweets," a new cookbook by food historian Francine Segan that brings together a canon of authentic recipes collected from the people who really use them-homemakers, chefs, nonnas and bloggers. Stealing a bite of the sweet life has never seemed easier." PDF

December 8, 2011
"Segan's book (Dolci: Italy's Sweets) brings each recipe to life, introducing the region it came from and countless cooks who taught her, from Italian grandmothers to pastry chefs, bakery owners and food bloggers." PDF

December 10, 2011
"What pops into your head when someone mentions Italian desserts? For Francine Segan, it's lemon-cornmeal cookies, yogurt semifreddo with radicchio marmalade and sweet ricotta crepes. Though the combinations might sound unfamiliar and even a little strange, these treats are what Italians eat - and make - on a daily basis. Segan scoured the country to find authentic recipes for her latest cookbook, "Dolci: Italy's Sweets," and to Segan, the conversations matter as much as what's served." PDF

October 28, 2011
"Francine Segan, is a true Renaissance woman."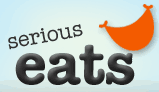 November 14, 2011
"In lieu of booking a ticket for sweet-centric tour up and down the boot, turn to food historian Francine Segan's gorgeous new cookbook, Dolci, for a jaunt through the desserts of Italy. For Dolci: Italy's Sweets Segan, a true Italophile, has compiled a show-stopping collection that truly represents the longstanding Italian fascination with sweets. She's traveled from region to region seeking out not only stellar takes on familiar desserts but also unique specialties that rarely make their way to these shores." PDF

December 16, 2011
"Segan's new cookbook, Dolci: Italy's Sweets, reassures Americans that Italian desserts aren't as gluttonous as restaurants perceive them to be (think: Towering Napoleons). Instead, Segan asserts that true Italian desserts are about simplicity and highlighting wholesome ingredients."

October 4, 2011
"Francine Segan spent a year in Italy eating desserts for her new cookbook Dolci: Italy's Sweets. Tough gig, we know. She found the usual beloved suspects - tiramisu, panna cotta, affogato, cannoli - but she also discovered a sampler platter of regional specialties that have been popular in Italy for decades, centuries even, that we've hardly ever heard of on this side of the Atlantic. Here's to la dolce vita." PDF

December 1, 2011
"From this year's crop of cookbooks, Dolci; Italy's Sweets is in my top ten favorites. Segan's confectionary bias, like min, favors the plain, the humble, the assertive. How could you go wrong with hazelnut-chocolate kisses, almond granita and sweet rosemary-grape focaccia?" PDF

"In this beautifully designed cookbook, veteran cookbook author Segan presents more than 100 recipes for Italian desserts. The author culled recipes from various regions in Italy, providing cultural notes and crediting chefs, restaurateurs, and historical cookbooks for their origins. Even those with a shelf of Italian cookbooks will delight in the chapter featuring dolci particuloari, a collection of "Weird and Wonderful Desserts," including hair pasta pie from Emilia-Romagna. A swoon-worthy title for those with a sweet tooth and open to expanding their dessert repertoire."

"Anyone who demonstrates the how-tos at Eataly, Mario Batali's New York City food emporium, has more than enough credentials to gather a recipe collection of more than 100 Italian sweets. Her new cookbook amazes in several ways. The exquisite color photographs and practical instructions guide even the most novice of bakers to prepare and serve, say, an edible candy dish or an "instant" chocolate cake with flair. The best in baking know-how." PDF